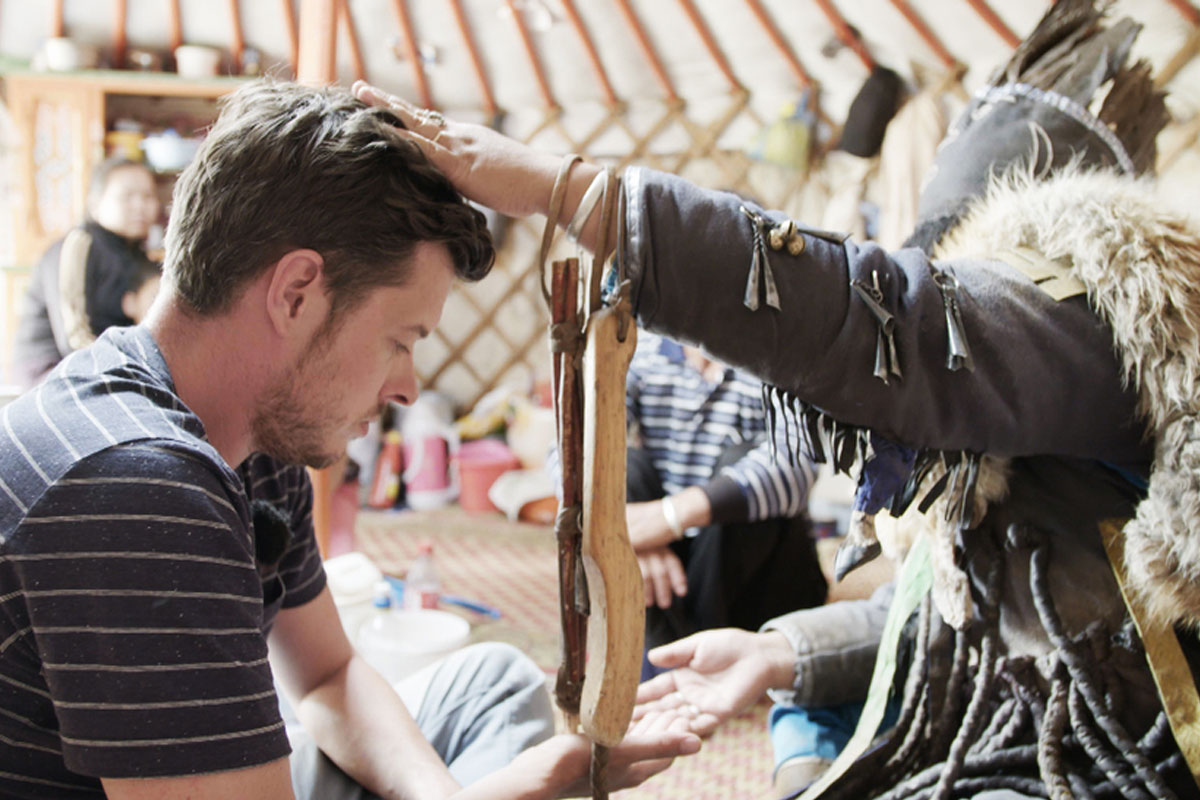 From the densely populated Netherlands, Filemon travels to the most sparsely populated country in the world, Mongolia.
The series takes him to the camel herders of the Gobi desert. He learns the nomadic lifestyle, the camel herding tradition and the difficulties they face, specially during an extremely dry summer which makes it hard for the animals to survive and the herders whose lives are dependent on their livestocks.
Whilst learning the traditions he was just in time for the beginning of summer when the castration ceremony takes place and Filemon tries the bizarre dish made after the ceremony, he even challenges himself with local herders in a camel race followed by his first experience to a shamanistic ritual.
Watch Filemon's journey here: https://bit.ly/2tr7KjE
Filemon reist naar het dunbevolktste land ter wereld, Mongolië. De kamelenherders van de Gobiwoestijn leven een nomadisch en teruggetrokken bestaan waarin ze volledig afhankelijk zijn van hun kamelen. Vanuit het dichtbevolkte Nederland reist Filemon naar het dunbevolktste land ter wereld, Mongolië.